A 5 stars hotel in Bangkok
Prime location on the business and commercial district
Immediate confirmation via email

No intermediaries, no overpayments

Real offers not seen on any other website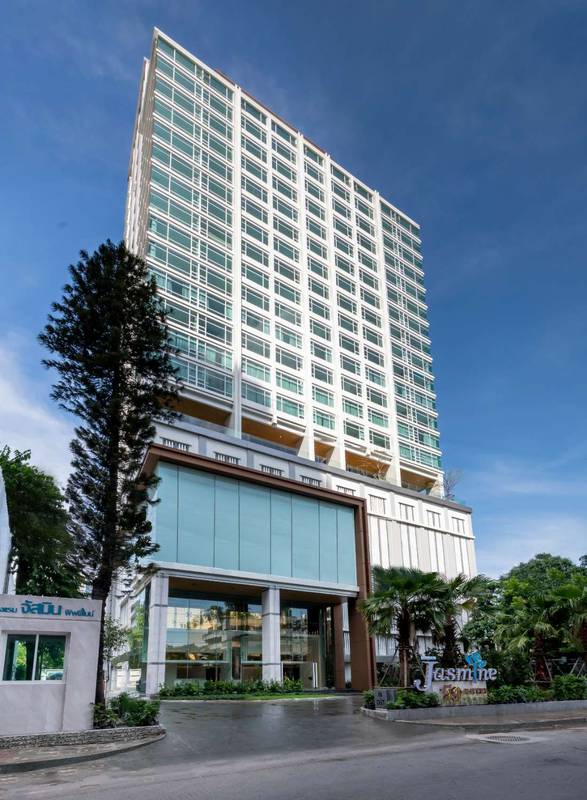 Welcome to Jasmine 59 Hotel, Thong Lor
Jasmine 59 Hotel in the located heart of Sukhumvit 59, just 5 minutes walking to BTS Sky train Thonglo station, come with modern interior and facilities situated in prime location on the business and commercial district.

Jasmine 59 hotel is designed for families, couples, groups of friends or business travellers who want to spend a few days in Thailand's capital city and take advantage of its convenient location, services and facilities. This large and modern hotel is a place to relax and have a good time.

As a 5 stars hotel in Bangkok, it offers a wide variety of services such as a gym, oudoor pool, massage service, sauna,mini basketball court and onsen.

Our restaurant offers an elegant dining space, with tasty, creative and refined Thai dishes and a friendly, attentive service.

We maintain the highest standards of security and hygiene,to ensure that your stay is as comfortable as possible. Every detail of the Jasmine 59 hotel is designed to offer an excellent and unique experience for our guests. Bangkok is waiting for you. Come and enjoy it with us!
Jasmine 59 Hotel Rooms
Choose from 277 luxurious rooms with amazing views of Bangkok. Whether it is a long-awaited getaway or an important business trip, we are sure there is a room at the Jasmine 59 hotel that meets your needs and expectations.

Our rooms combine a fresh, simple and warm style with ...
See more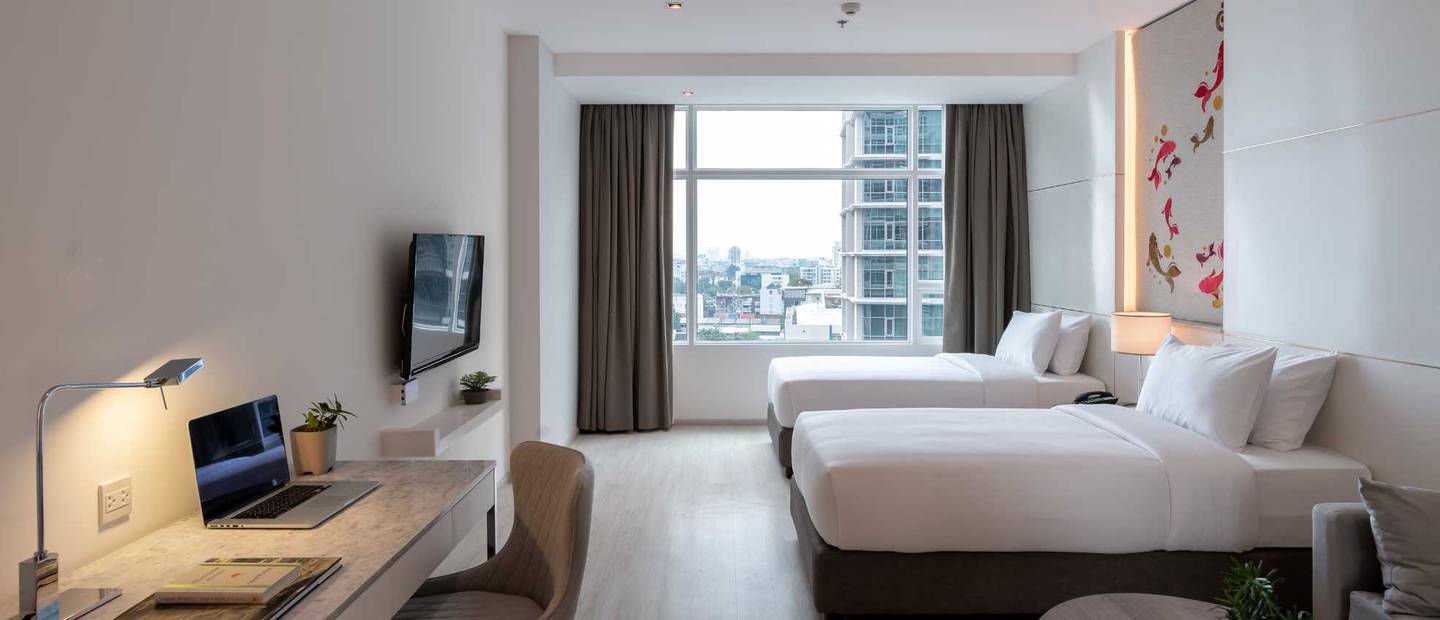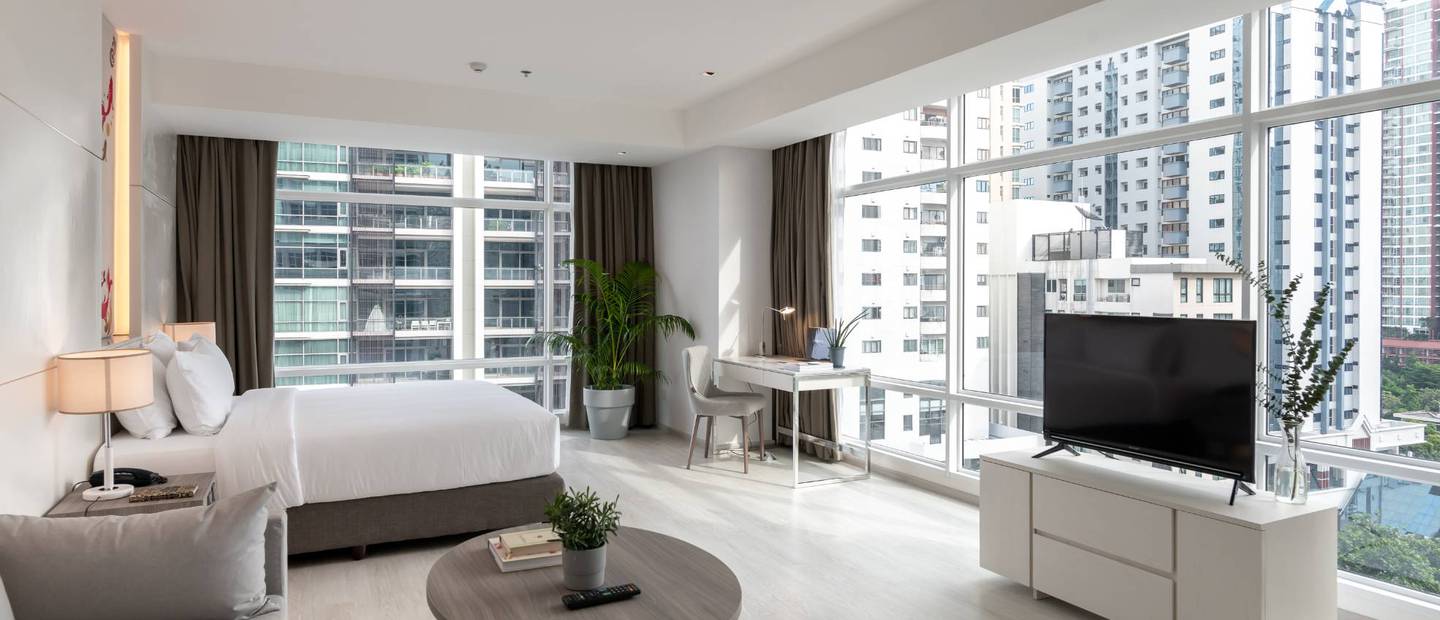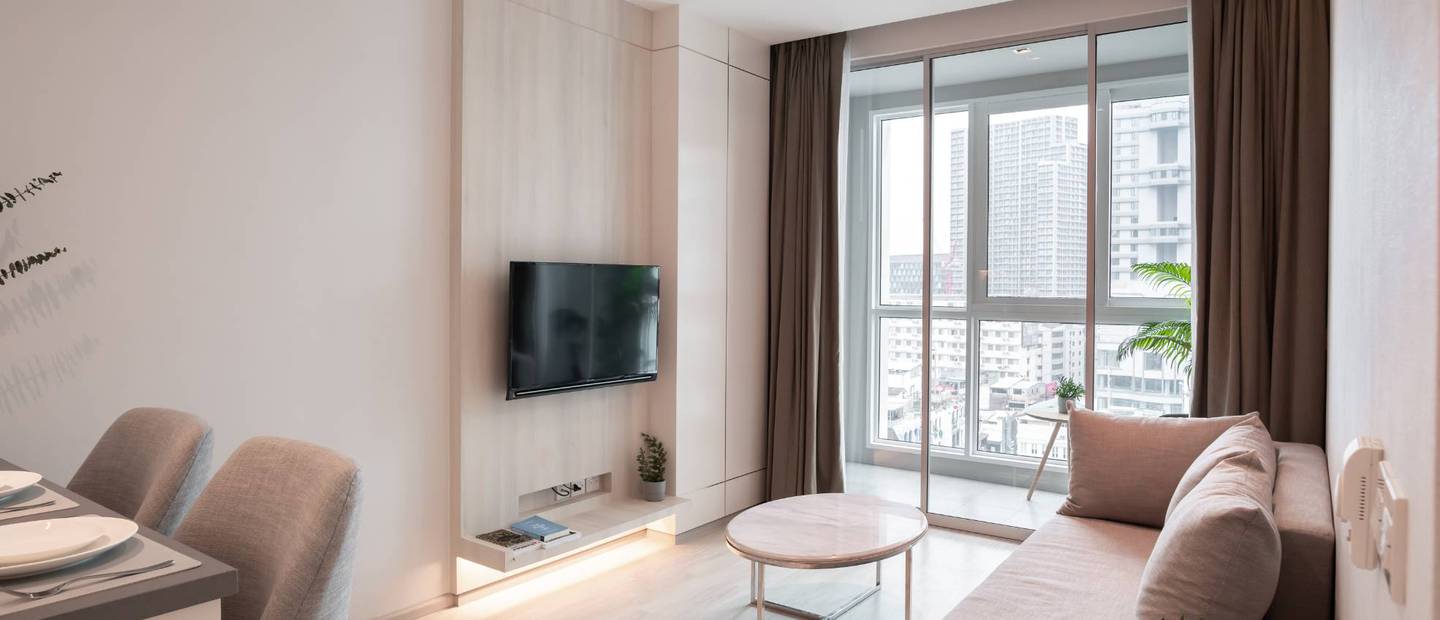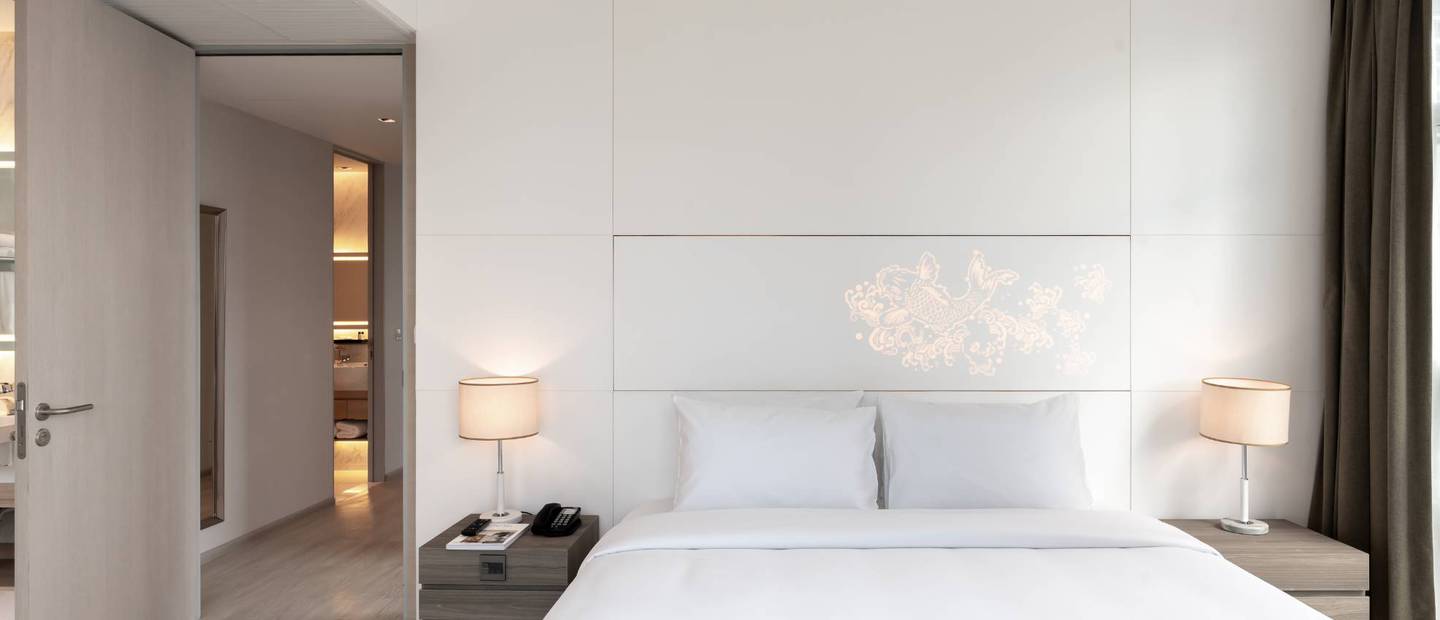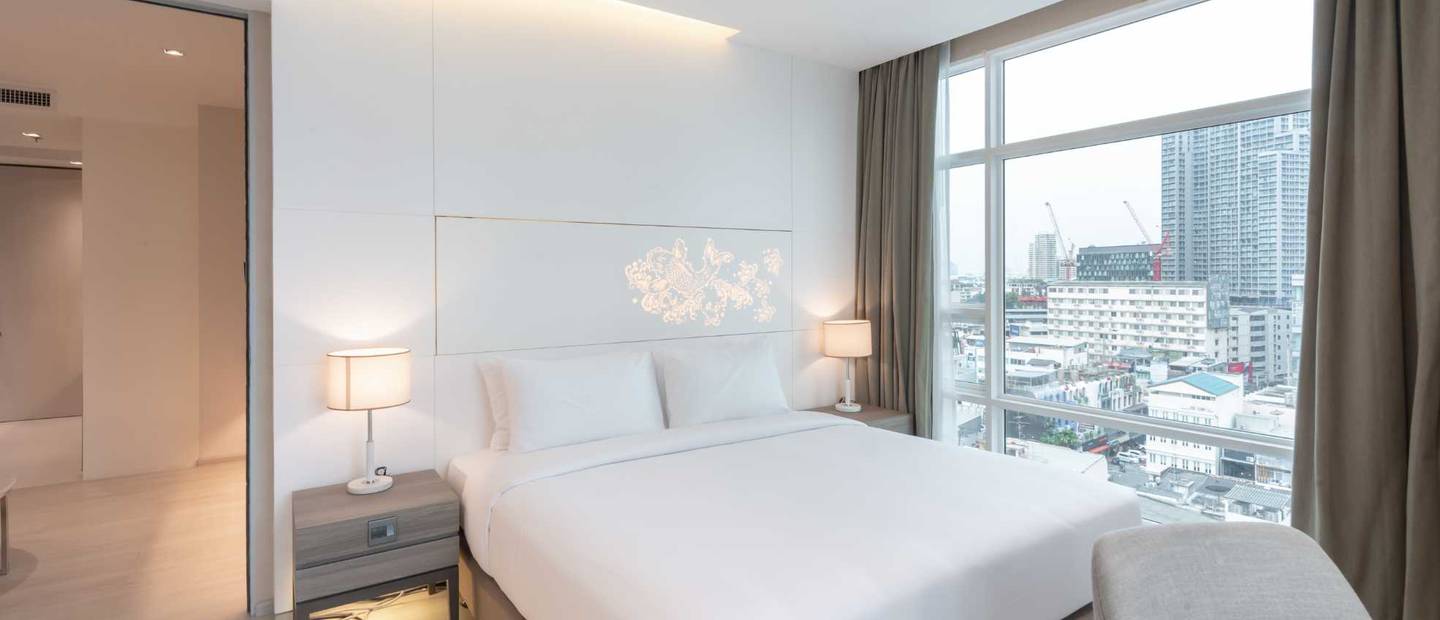 Sweet deals
You'll always get the best price when you book with us directly. Browse our Jasmine 59 Hotel deals, offers, and packages to discover how to make your stay even better value.

Just select your offer, dates, and accommodation to begin your booking. We look forward to welcoming you to our ...
See more
Services

We provide a wide range of exclusive services at the Jasmine 59 hotel for you to enjoy at your leisure. We aim to provide a relaxing environment ,for the most pleasant and peaceful stay. We pull out all the stops to deliver the best service to our guests.

See more

24 Hour Reception

Swimming Pool

Recharge your batteries after a long day working, shopping ,or sightseeing, with a relaxing dip in our pool.

Heated Relaxing Pool

There's nothing better than a warm pool